Tree Sunset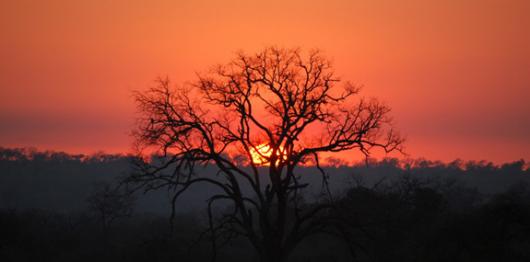 This image is a representation of our painted backdrop. Actual photo available upon request.
Backdrop Specifications:
Backdrop Name: Tree Sunset
Backdrop SKU: AF-4020-0008
Backdrop Size: W40ft X H20ft
Backdrop Weight: Approx. 32 lbs
Our Tree Sunset backdrop displays a beautiful sunset over a blistering wilderness. The foremost tree stands grand in focus with its twisted branches, silhouetted as the sun starts to set on the horizon. The sky turns a blazing red, blending with warm orange and violet hues that fill the atmosphere. Animals of the bush are enjoying the cooler night temperatures as they scurry across the forest grounds to retreat to their homes for the evening. Night predators are ready to come out of hiding to explore the dark landscape with advanced night vision. This scene will add a fiery setting to your special event, and it will create a unique experience for all those in attendance. Add your own props to enhance the scene and bring the backdrop to life. This backdrop is 40ft wide by 20ft high, and other sizes are also available. We also offer several similar backgrounds featuring the silhouette of African animals. These can be found under our Africa backdrops. Even though you are viewing a digital image, we can provide photos of the painted backdrop for viewing. We stand by the high quality of our backdrops painted by our talented artists using an airbrush technique. Remember that the best way to view a backdrop of this size is to stand back at least 20-200ft and enjoy the impression it creates. When you light this backdrop, try to focus on the setting sun in the center, this will do wonders to the magical environment you will create bringing out more color and detail in this backdrop. Our hanging instructions are downloadable, or we can email them to you, this way you can learn the best way to display this backdrop for your special event or recital. You may either purchase this backdrop or rent it from us for any length of time. Pricing of all of our backdrops is available upon request, and our sales team eagerly stands by to assist with any questions regarding anything about your event and our backdrops!
---