London Bridge 1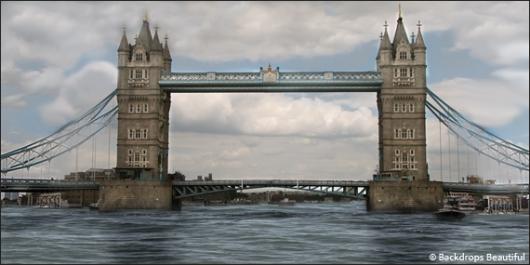 This image is a representation of our painted backdrop. Actual photo available upon request.
Backdrop Specifications:
Backdrop Name: London Bridge 1
Backdrop SKU: EU-3015-1750
Backdrop Size: W30ft X H15ft
Backdrop Weight: Approx. 18 lbs
This backdrop shown above is actually known as the
"TOWER BRIDGE"
in London and should not be confused with the original London Bridge that was bought back in 1968 by Robert P. McCulloch and reassembled in Lake Havasu City, Arizona.
Over the River Thames, Tower Bridge named so due to its close proximity to London Tower, has become an iconic symbol of London.
---