Circus 2 Interior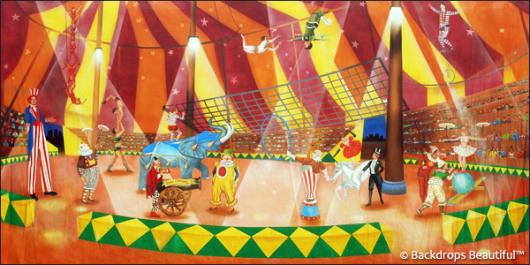 This image is an actual photograph of the hand-painted backdrop.
Backdrop Specifications:
Backdrop Name: Circus 2 Interior
Backdrop SKU: CM-4020-2001
Backdrop Size: W40ft X H20ft
Backdrop Weight: Approx. 32 lbs
Be part of the audience, and view the live circus performance with the Circus interior Backdrop. View the gymnasts performing acrobatics in mid air. Witness the clowns riding unicycles on the tight rope, and being shot out of cannons. The Circus Interior Backdrop is the perfect backdrop for creating a live circus show at your special event or children's party.
---