Circus 1A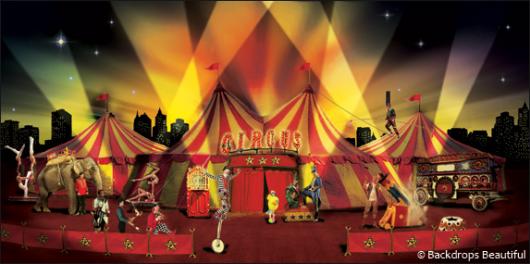 This image is a representation of our painted backdrop. Actual photo available upon request.
Backdrop Specifications:
Backdrop Name: Circus 1A
Backdrop SKU: CM-4020-2000
Backdrop Size: W40ft X H20ft
Backdrop Weight: Approx. 32 lbs

Have the full circus atmosphere within the city with the Circus backdrop. Come to the circus and be amazed as you arrive to the spotlights in the sparkling night, clowns riding on unicycles, and unique circus gymnastics in mid air. The Circus Backdrop is the perfect backdrop for circus themed events, as well as children�s birthday parties.
---