Clouds 1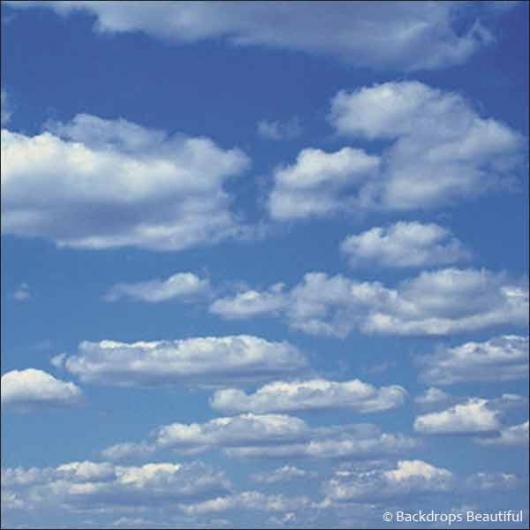 This image is a representation of our painted backdrop. Actual photo available upon request.
Backdrop Specifications:
Backdrop Name: Clouds 1
Backdrop SKU: SK-1010-1256
Backdrop Size: W10ft X H10ft
Backdrop Weight: Approx. 5 lbs
Imagine U2's classic hit "beautiful day" playing as you view our Clouds 1 backdrop. It is indeed a beautiful day, as shown by the clear blue skies and soft white clouds. Our talented artists here at Backdrops Beautiful have created a visual of clouds in the sky using careful airbrush techniques and realistic colors and shading. Brighten up your event with clear skies and feelings of positivity with our Clouds 1 backdrop. This particular backdrop is part of our Sky backdrops collection and is 10 feet wide, 10 feet tall. It weighs approximately 5 pounds, making it easy to move and is available to rent or purchase!
---