Summer Parklands 2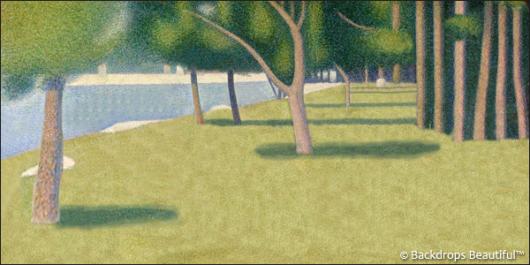 This image is a representation of our painted backdrop. Actual photo available upon request.
Backdrop Specifications:
Backdrop Name: Summer Parklands 2
Backdrop SKU: GA-4020-1981
Backdrop Size: W40ft X H20ft
Backdrop Weight: Approx. 32 lbs
This backdrop design was inspired by the painting "A Sunday Afternoon on the Island of La Grande Jatte" by Georges Seurat. It was created without the people depicted in the painting so that on-stage actors may portray the characters.
---