Floral 3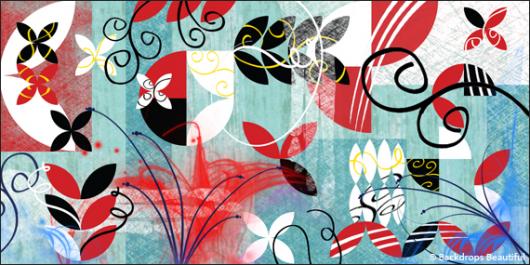 This image is a representation of our painted backdrop. Actual photo available upon request.
Backdrop Specifications:
Backdrop Name: Floral 3
Backdrop SKU: MS-4020-0758
Backdrop Size: W40ft X H20ft
Backdrop Weight: Approx. 32 lbs
This design is inspired by the work of abstract artist Ann Thornycroft. Different shades of blues, reds, whites, blacks and yellows make up this intricate piece of work. Our background is divided geometrically into rows of rectangles. Most of the background is some shade of teal blue. In each rectangle there is a different floral pattern. There are a few different floral designs, combined and scattered over the canvas in a variety of ways. One design looks like a small windmill shaped flower- a daisy, perhaps. Painted in colors of white, red and black, these flowers are tiny and appealing to the eye. Yellow, white, and black lines stripe a few of these unique looking flowers, as if someone were doodling on the petals. Blotches of red and white are visible over the teal background, but aren't so dark that you can't see the original color beneath it. Some of the blotches of color look like stamps, and the background reminds you a little of decorated tissue paper. There is a scrapbook feel to the appearance of this backdrop. Black lines spiral and loop around in various positions in a calligraphic way. Some of the loopy lines come in pairs of three, spiraling around at their ends and again giving a feel of creative doodling. There are mists of color spread out over some of the rectangles, like the bright blue sprayed on the right corner. The wide spread of textures and techniques used to paint the background of this backdrop are what makes it a truly beautiful and individual piece.
---