Circus 8 Big Top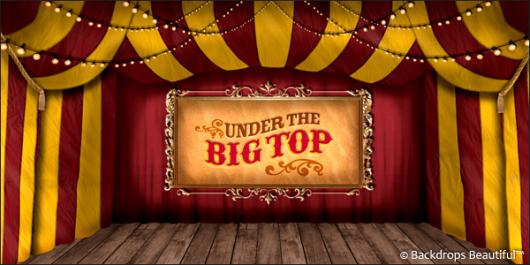 This image is a representation of our painted backdrop. Actual photo available upon request.
Backdrop Specifications:
Backdrop Name: Circus 8 Big Top
Backdrop SKU: CM-3015-2019
Backdrop Size: W30ft X H15ft
Backdrop Weight: Approx. 18 lbs

Recreate the entrance to a circus show or performance with the Circus Big Drop. You are enamored by excitement as you enter the colorful big drop tent, and are welcomed by the overhead bright lights, and a red curtain displaying the sign, Under the Big Drop. The Circus Big Drop Backdrop is perfect for creating the ideal circus environment and atmosphere for any circus themed events.
---