Twilight Forest 1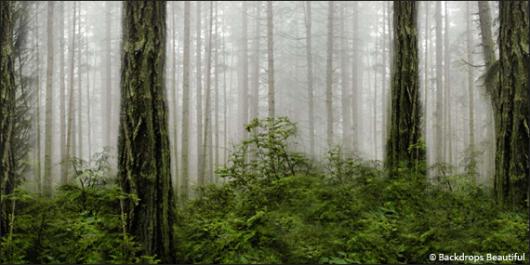 This image is a representation of our painted backdrop. Actual photo available upon request.
Backdrop Specifications:
Backdrop Name: Twilight Forest 1
Backdrop SKU: JF-3015-0535
Backdrop Size: W30ft X H15ft
Backdrop Weight: Approx. 18 lbs

Familiar with the popular novel by Stephanie Meyer, "Twilight"? This Twilight Forest 1 backdrop from our movie backdrops category is sure to please fans. As fog rises in the distant background, visibility is limited and an eerie feel settles amongst the trees. A moss covered floor lies beneath ferns and other greenery. Tall trees are lined up next to each other as far as the eye can see and there is something strangely mystifying about the overall setting. Vampires may be lurking behind branches of trees but it gives a sense of excitement and danger to the backdrop. Purchase this 40 ft by 20 ft backdrop in order to really allow viewers to become immersed in this outdoor movie scene.
---