Courtyard 2 Cut Out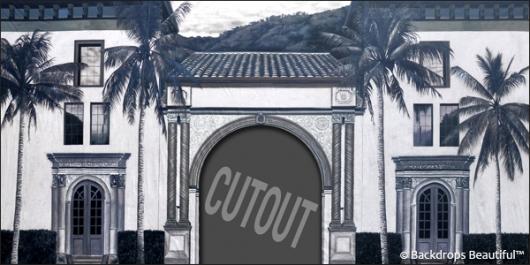 This image is an actual photograph of the hand-painted backdrop.
Backdrop Specifications:
Backdrop Name: Courtyard 2 Cut Out
Backdrop SKU: HW-4018-0999
Backdrop Size: W40ft X H18ft
Backdrop Weight: Approx. 32 lbs
This backdrop has been painted in shades of black and white (grayscale). An opening has been cut out of this backdrop (as labeled above) so that people may walk through. The opening is approximately 9 feet wide by 9.5 feet high.
---