Whoville 4 Tree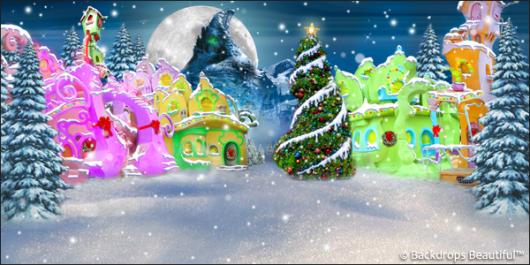 This image is a representation of our painted backdrop. Actual photo available upon request.
Backdrop Specifications:
Backdrop Name: Whoville 4 Tree
Backdrop SKU: FT-4020-2228
Backdrop Size: W40ft X H20ft
Backdrop Weight: Approx. 32 lbs
Yet another backdrop in the series of the fictitious town of Whoville and the mountain on which the Grinch lives were based on the Town of Easthampton, MA. Our Whoville backdrop was inspired by Dr. Seuss (Theodor Geisel) musical on How the Grinch Stole Christmas.
---