Swirls 2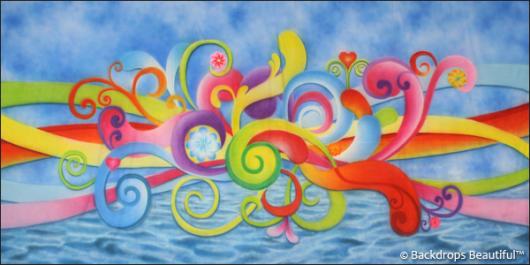 This image is an actual photograph of the hand-painted backdrop.
Backdrop Specifications:
Backdrop Name: Swirls 2
Backdrop SKU: MS-4020-0748
Backdrop Size: W40ft X H20ft
Backdrop Weight: Approx. 32 lbs

This abstract backdrop, Swirls 2, may be interpreted or viewed as all our differences (in the world) melding together peacefully; there are hints of hearts and flowers gently swirling around, entwining love, peace and unity. This backdrop is a great out-of-the-box way to portray a theme of Unity and Healing across the world in your event or recital. Change begins with all of us and together we can heal the world one action at a time.
---