Celebrate 3 Streamers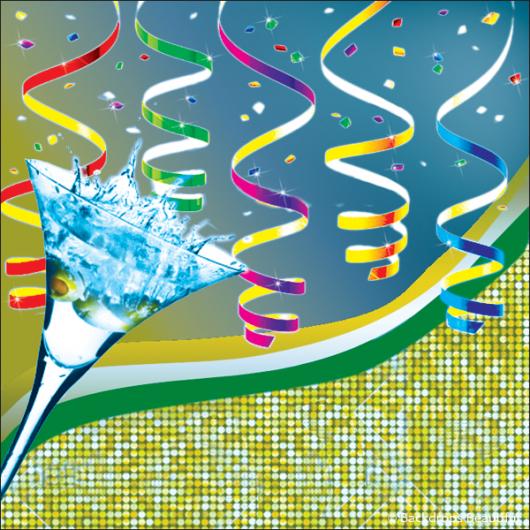 This image is a representation of our painted backdrop. Actual photo available upon request.
Backdrop Specifications:
Backdrop Name: Celebrate 3 Streamers
Backdrop SKU: CL-1010-1613
Backdrop Size: W10ft X H10ft
Backdrop Weight: Approx. 5 lbs

Pop off the celebrations AND pop champagne tonight with this Celebrate 3 Streamers backdrop! Whatever the occasion may be, a party backdrop is never unwanted. Get out your hats, horns, and party pants because you're living it up tonight! Holidays, birthdays, promotions, engagements, etc… these are just some of the milestones we use as excuses to throw parties, but we don't even really need a reason. Throw a party just for fun and get in the dancing mood as you hang this backdrop up. Using artistic airbrush techniques, our artists have achieved a fantastic design on this 10 foot by 10 foot backdrop. Drinks spill into the air as red, green, purple, yellow and blue streamers hang down from the ceiling and confetti of all colors is thrown in the air. Glimmering yellow gems make up most of the bottom half of this backdrop, only adding to the glamorous and exciting feel of your event. Add some spice to your life by agreeing to host a fun event and don't fret about decorations. We will provide you with this easy to assemble party backdrop, and we can assure you it will light up the room. Rent or buy this gem and get ready to have a lively night!
---