Tie Dye 1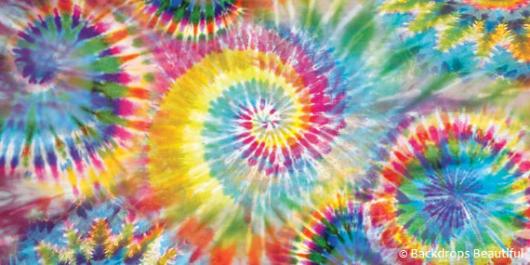 This image is a representation of our painted backdrop. Actual photo available upon request.
Backdrop Specifications:
Backdrop Name: Tie Dye 1
Backdrop SKU: MS-4020-0731
Backdrop Size: W40ft X H20ft
Backdrop Weight: Approx. 32 lbs

Peace, love, happiness! Stay groovy with our Tye Dye 1 backdrop. Whether you're a 70's child, a hippy, or just a fan of tye dye, this exuberant backdrop is sure to fulfill your needs. Using careful airbrush techniques, all of the colors of the rainbow come together in this design, creating swirls and spirals of tye dye. If not just for the pleasure of viewing, this backdrop may also come in handy for parties, plays, and other events. Our Tye Dye 1 backdrop is 40ft by 20ft and is approximately 30 pounds. Add this splash of color and energy to your life and revel in its beauty!
---